Get ready, PurelyHR is closer to the release of some new groundbreaking updates.
With 2018 now behind us, we are all encouraged to evaluate our performance and set new objectives for the new year. In 2018, PurelyHR's brand identity and vision shifted to give HR decision-makers all over the world the resources to provide their talent with the best PTO experience. Through new communication channels, we've been able to provide our audience with valuable information and tools to empower their business to make better and more informed decisions for the wellbeing of their people.
Read The PurelyHR Year Review 2018
On the subject of performance evaluations and employee wellbeing, 2019 will be the year that PurelyHR will provide access to more valuable tools that will facilitate and enhance the employment experience inside small and medium-sized businesses that operate with or without a dedicated HR department.
While PurelyHR is known as the most powerful vacation management system on the market, we are keen on improving the system's overall capabilities for those looking to get all the benefits of a Human Resource Management System (HRMS).
Let's dive into a few of the new projects on the horizon for PurelyHR in 2019.
We're beyond excited to announce that the Performance™ module is in production and is planned to be released early in 2019. We chose to develop Performance™ to empower HR decision makers and employees to share, measure and document influential knowledge with the purpose of improving performance and engagement in the workplace.
Main Features:
Custom review templates/questionnaires:

These templates will offer the ability to create custom questions and categories to structure the performance review.

Set scheduled notifications:

Notifications will be sent to certain people when performance reviews are due or goals need to be updated.

360-degree feedback

:

Allow managers and employees to provide feedback on their team's performance as well as their own.

Automated Data Collection from PurelyHR:

The following items will be collected for the purpose of the review if modules are included in your PurelyHR subscription*:

Performance™:

360 Degree Feedback |

Questionnaire

Staff™:

General and lateness notes |

Goals

Skills

Warnings™:

Incidents

Time-Off™:

Attendance |

Sickness
We're equally excited to begin working on a talent management module used to track and manage employment qualifications that either legally certifies or demonstrates the knowledge of each individual team member. The need for this particular system comes from the rise for personal and professional development in the workplace.
Businesses that choose to invest in the skills and knowledge of their talent are boosting loyalty and once again engagement within their organizations.
Talent™ will facilitate compliance with regulations and contractual obligations required by core business activities. The module will also provide an overview of qualifications and skill development for team members. Finally, a solution that will allow you to maintain and provide proof of compliance records for mandatory training, certifications or licences to all interested parties including employees, managers, legal and human resources.
While the launch of Talent™ is only scheduled for later in 2019, here's a glimpse of some of the key features that you can expect to track your team's skills and qualifications.
Main Features:
● Manage/track the following talent-related properties:
○ Training/Certifications
○ Licenses
○ Recognitions
○ Educational Degrees
○ Memberships
○ Languages
● Set up alerts and reminders for upcoming, incomplete or overdue training and licenses
● Monitor training progress and achievements with real-time insights.
● Talent Profiles – Categorize staff profiles with the type of certification, experience and location.
● Staff Self-Service – Staff can update personal details, certification records, training, status dates and renewals.
● Reporting dashboard with real-time trends, KPIs and other relevant information – at every facility, business unit and company-wide.
● Document Uploads – Upload certificates and other evidence to support requirements and prove compliance.
The PurelyHR Time-Off™ Calendar will soon have a new function added to its list of capabilities. With a simple click of a button, you will be able to create Time-Off Requests for you and your users directly from the calendar. Making the Time-off Request process easier and faster for all.
Our team is still working on these updates and more that will be announced as soon as possible. Make sure you stay connected to PurelyHR's platforms for all the latest news and updates coming in 2019.
Here is to 2019 and all that it will bring!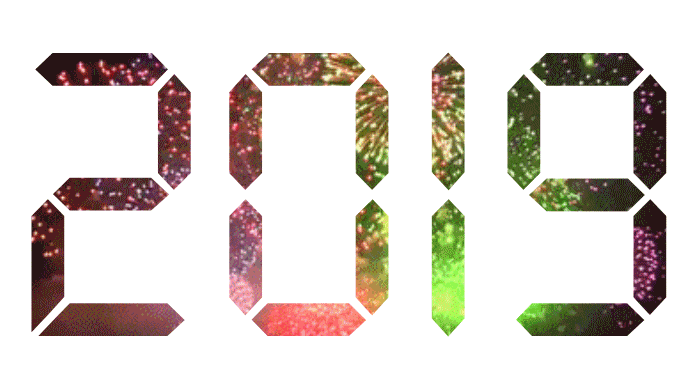 If you would like to be notified when we publish our new and upcoming updates articles, subscribe to our Insiders Email by filling out the form below:
Join our Insiders Group ?
Thanks for reading.